INSTRUMENT
CALIBRATION LABORATORY
The P&P Calibration Laboratory with over twenty years of experience is accredited for the acceleration sector.
P&P provides calibration and certification service for mechanical, electromechanical, electronic, chemical, electro-medical measuring instruments.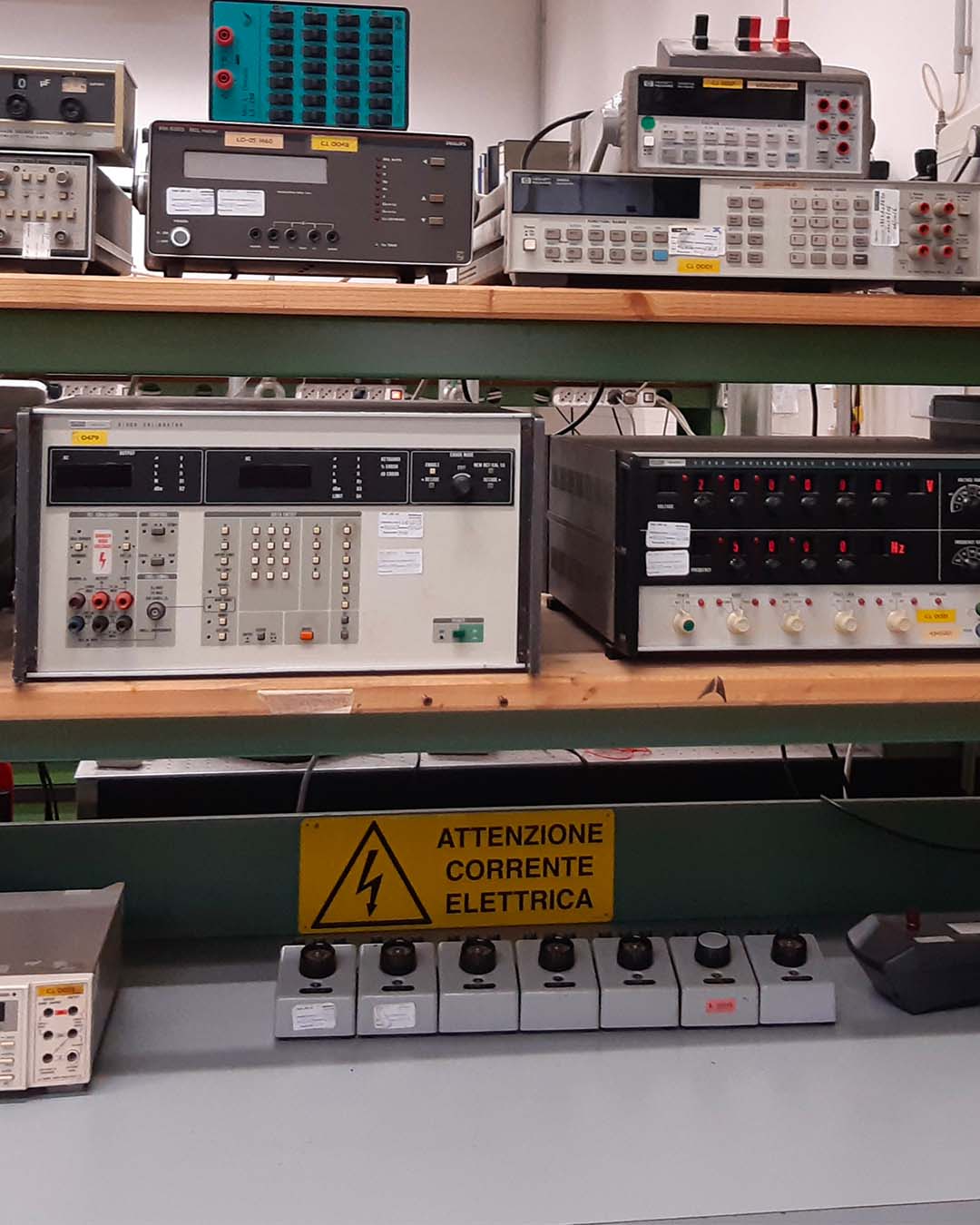 Accuracy in measurements, short delivery times and competitive prices make P&P the reference laboratory for small, medium, and large companies.
The quality system of the laboratory complies with the ISO 9001: 2015 standard and is accredited by ACCREDIA for the calibration of accelerometric chains (single-sided transducers, accelerometers with conditioning units, acceleration meters, hand - arm and whole-body vibration analyzers) in the frequency range from 0.5 to 10000 Hz with amplitudes from 0.5 to 200 m / s2 with measurement uncertainty of 2% up to 5000 Hz and 3% over 5000 Hz.

MATERIAL TESTS
The Materials Testing Laboratory carries out the necessary tests for the CE marking of construction materials, in accordance with the relevant harmonized product standards.
MECHANICAL TESTS LABORATORY
The mechanical testing laboratory carries out activities aimed at the verification, control, approval and qualification of materials.
CHEMICAL LABORATORY
The main laboratory activities are: sem, earth and rocks, waste, water analysis, emissions and work environments, airborne sampling.
The laboratory carries out calibration activities of instruments used to measure different physical quantities.
In particular, the wide range of calibrations includes:
• Anemometry
• Angle
• Couple
• Dimensions
• Force (static and dynamic)
• Electrical quantities (Voltage, Current, Frequency, Resistance, Capacitance, Inductance, ...)

• Temperature
• Time
• Humidity
• Inclination
• Length
• Mass
• Ph
• Pressure
• Sound pressure
• Transfers
• Angular speed
• Vibrations (Acceleration, Speed, Displacement)
• Volume