INSTRUMENT
CALIBRATION LABORATORY
EXPERIENCE AND COMPETENCE FOR OVER 20 YEARS
Metrolab provides a calibration and certification service for mechanical, electromechanical, electronic, chemical and electro-medical measurement instruments.
The Laboratory with over twenty years of experience was born from the acquisition of Metrolab and the split of the SIT center n. 30/M/E.
Accuracy in measurements, short delivery times and competitive prices make Metrolab the reference laboratory for small, medium and large companies.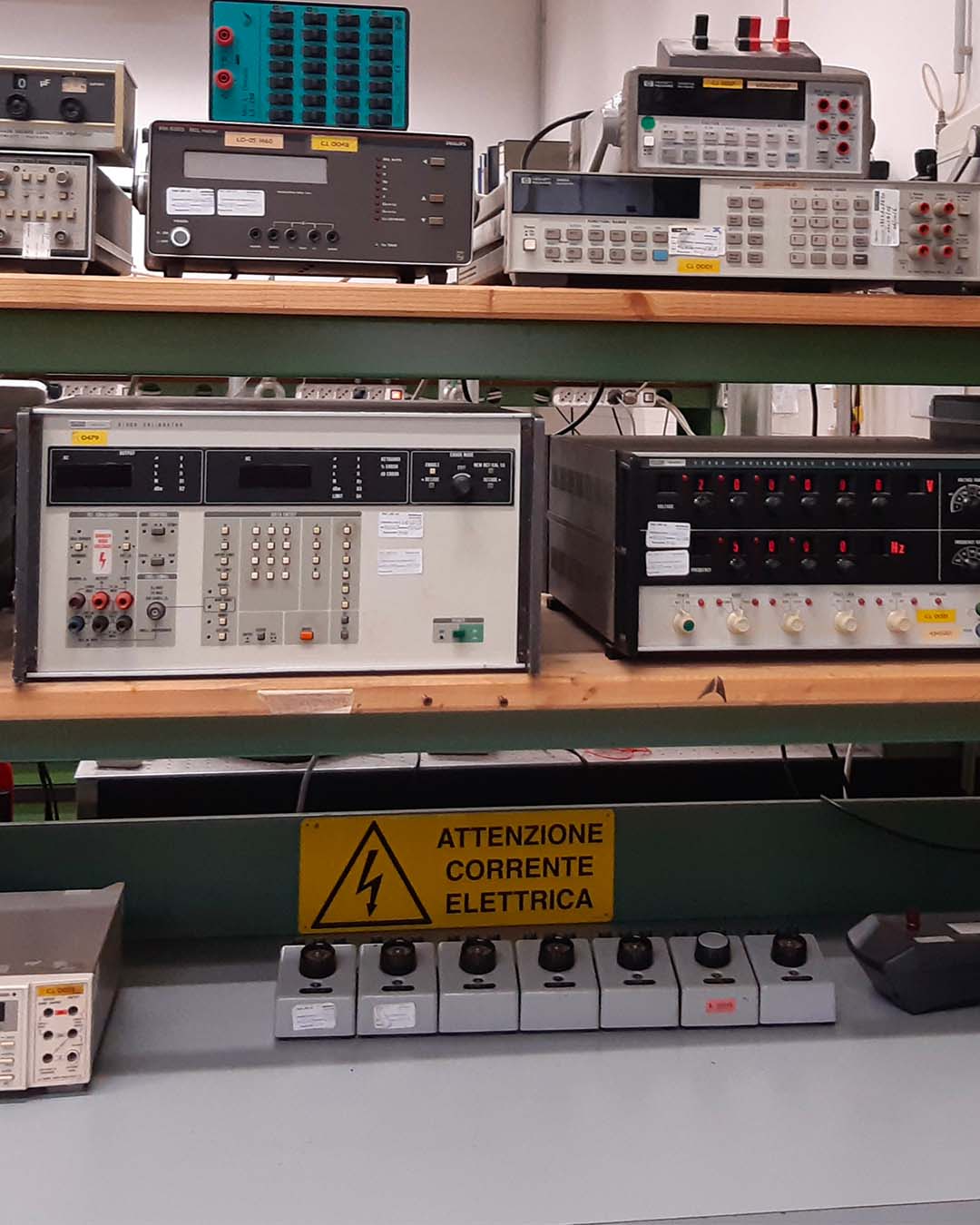 P&P LMC is a company that mainly provides services where quality represents a factor of vital importance for the competitiveness of the Company.
The P&P LMC calibration service is committed to pursuing the requirements of the UNI EN ISO 9001:2015 standard and the UNI CEI EN ISO/IEC 17025:2018 standard to meet the expected needs of its customers operating in various sectors, such as chemical industries, mechanical, food, textile, automotive, but also to meet the requests of small artisan businesses (electricians, plumbers, turners, etc.).
Particular attention is paid by all staff to guaranteeing the confidentiality of the data provided by the customer and the impartiality of the measurement results.
The Quality Management System allows you to determine the factors that could generate process deviations from the standards and to implement preventive controls to minimize negative effects.
CALIBRATIONS WITH ACCREDIA LAT CERTIFICATE
The laboratory is certified according to the ISO 9001:2015 standard and is a LAT N. 178 laboratory,compliant with the UNI CEI EN ISO/IEC 17025:2018 standard, accredited for the acceleration sector (accelerometers - vibrometers) and for the length sector (transducers of shift).
Accreditation offers a guarantee that certifies the technical competence of the laboratory to carry out the calibrations listed in our accreditation table which can be consulted on the dedicated web page of our websiteor on the ACCREDIA website:
Accelerometer chains (single-sided transducers, accelerometers with conditioning units, acceleration meters, hand-arm and whole-body vibration analyzers) in the frequency range from 0.5 to 10000 Hz with amplitudes from 0.5 to 200 m/s2 with measurement uncertainty by 2% up to 5000 Hz and by 3% above 5000 Hz.
Linear, analog and digital transducers(single transducers or displacement measuring chain) in the measuring range from 0.01 mm to 300 mm starting from a measurement uncertainty of 3.3·10-6-6L (L: nominal length, expressed in micrometres).
Civil Laboratory
The Materials Testing Laboratory carries out the necessary tests for the CE marking of construction materials, in accordance with the relevant harmonized product standards.
MECHANICAL TESTS LABORATORY
The mechanical testing laboratory carries out activities aimed at the verification, control, approval and qualification of materials.
CHEMICAL LABORATORY
The main laboratory activities are: sem, earth and rocks, waste, water analysis, emissions and work environments, airborne sampling.
EXISTING BUILDINGS LABORATORY
The existing buildings laboratory supports the professional in drawing up the investigation plan, carrying out tests compliant with regulations and carrying out the restoration of the test points.
CALIBRATIONS WITH CALIBRATION REPORT
The laboratory carries out calibration activities of instruments used to measure different physical quantities.
In particular, the wide range of calibrations includes:
Anemometry
Dimensions (caliper, dial indicator, parallel blocks, micrometer, tape measure)
Medical electrical equipment (audimeter, electrocardiograph, sphygmomanometer, spirometer)
Force (Torque wrench, dynamometer, load cell, belt tension meter)
Electrical quantities (Multimeter, current clamp, electrical system check tool, multifunction tool)
Stopwatches
Durometers
Mass (Balances and sample weights)
Pressure (pressure gauge, vacuum gauge, pressure transducer)
Sound Pressure (Sound Level Meter, Acoustic Calibrator)
Temperature (thermometers, data loggers, oven and thermostated bath, thermohygrometer, pyrometer)
Vibration (accelerometer calibrator)
Flow meters
Porosimeters
Sclerometers